Welcome to NailTyme with Carrie!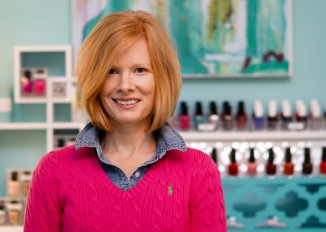 Welcome to my salon, NailTyme with Carrie! For 17 years, I have been a Licensed Nail Technician in the Peoria area. I was previously employed by one of Peoria's well-known medi spas. While there, I focused on providing each of my clients a pampered and professional individual nail service experience. The positive feedback I received from the clientele there started me on the path to opening my own salon and spa.
I had the desire to open my own nail salon for awhile, and now have been in business for 3 years. This is my first experience as a Small Business Owner and I am very excited to invite all of my clients, both previous and new, to NailTyme with Carrie!
My salon features the manicure, pedicure, and touch-up services you would expect from a nail salon, but my superior attention to detail and focus on individual clients is what sets NailTyme with Carrie apart from other salons in Peoria and Peoria Heights. In addition, I only use non-toxic 3 Free and 5 Free polishes in my treatments.
Everyone who comes to my salon, whether I've seen them for years or it is their first time, can expect pampered, professional nail services. You will have a one-on-one exclusive experience where all my attention is on you. If you have any questions or concerns regarding your nails, I will address your concerns and offer my professional advice and treatment options. Don't hesitate to contact me via phone or e-mail, or stop by the salon.  If you are looking for a wonderful skin care salon, click here for FaceTyme with Jeanine.
So if you're looking for a nail salon that will treat you how you should be treated, come to NailTyme with Carrie! Thank you for visiting, and I hope to see you soon!
Carrie McCulla
NailTyme with Carrie